Sale Analysis Section

Basic data for the sale are entered here. Read more about how to enter a sale here.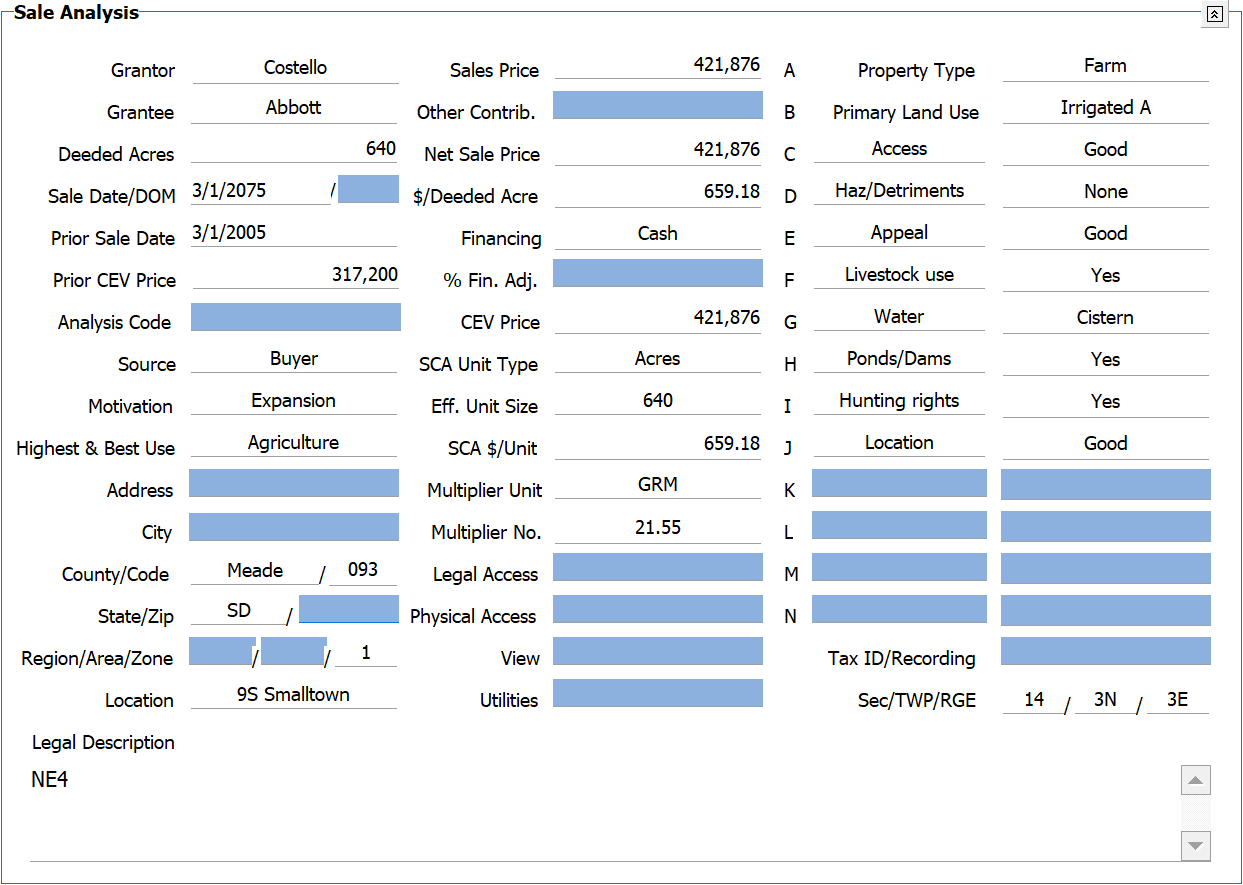 There are several fields in this section that can be expanded for additional details: Grantor, Grantee and Financing.
This allows TRACKING of the details in DataLog ONLY; the information is not transferred anywhere and is NOT visible in ClickForms.
The expanded Grantor field looks like this: